I joined Element 84 as a remote employee about a year ago. As many people are switching to remote work, if temporarily, it seems like a good time to reflect on what I've learned.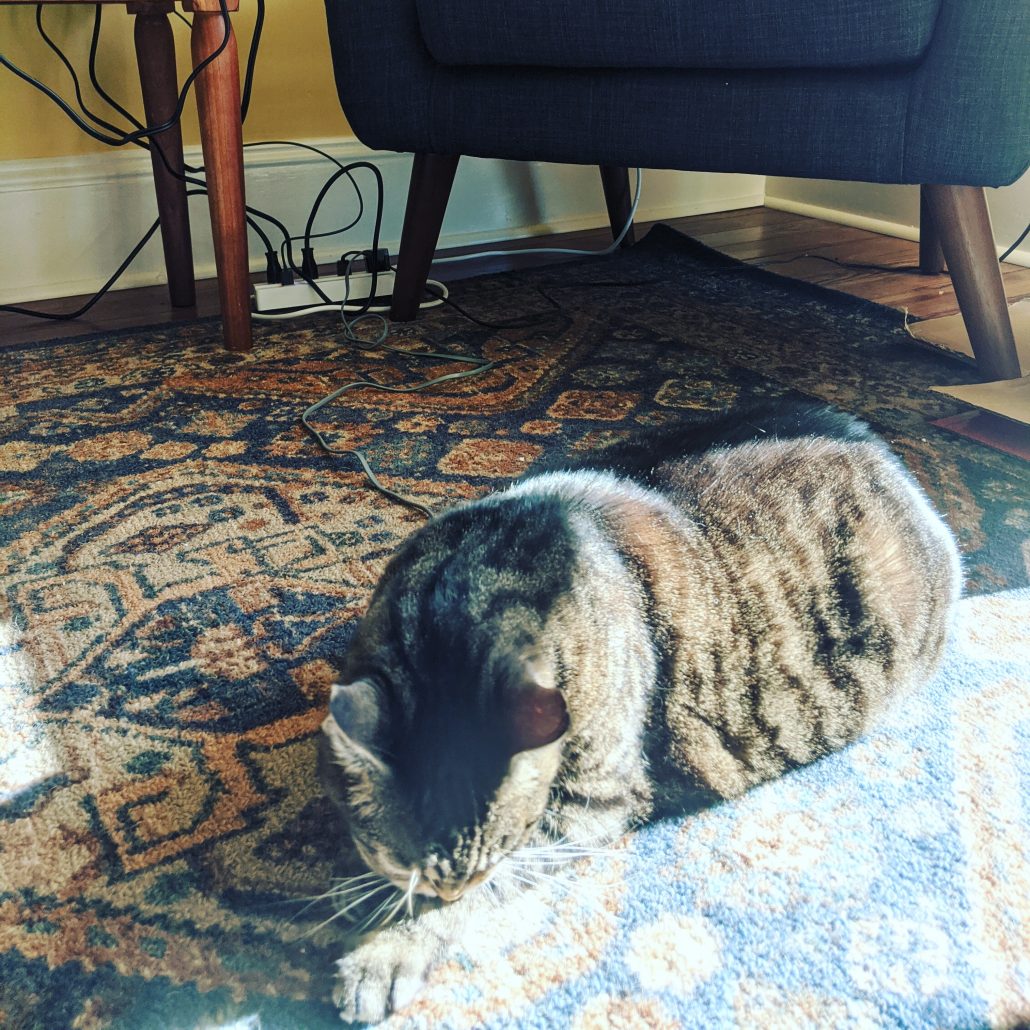 Workspace
When you work in an office many things are provided: furniture, office supplies, coffee, and IT support. At home you provide these yourself. I've found it's helpful to have a backup plan for places I can work nearby, so that I don't have to scramble right before I need to have a call with someone if there is a power outage.
Ergonomics
If you aren't careful, you can end up making a few trip to a chiropractor.

Desk
You need a desk at a good height – likely not a kitchen table. My chiropractor gave me a simple test: make sure your shoulders aren't pushed up while you type. I bought a Fully Jarvis standing desk, and have been happy with it.
Having the option to stand is nice, but I don't think it's essential. It gives you a way to stretch your legs, since you won't be getting up as much to talk to coworkers. It also makes it easier to walk around during meetings, which I find helps me concentrate.
If you have a personal laptop or desktop you'll need more desk space than you would in a traditional office. (If you do your own projects, you should have separate equipment to separate your personal and corporate IP)
Chair
A good chair with arms and back support is important as well.
It gets pretty humid in the summer where I live. I've found that mesh-backed chairs help reduce the discomfort from humidity. I bought an unbranded chair from a local company that imports direct from China and outfits entire offices. The floor models available for testing at Staples, Office Max, and Bestbuy were uniformly disappointing by comparison.
Computer Peripherals
Audio
One of the most important parts of your home office is your mic. It's worth testing with a coworker to work out any issues.
This is a tough product to research. The price range is huge, and reviews tend to focus on the quality of the speaker, rather than the mic. You'll likely spend more time on the phone than you would in an office, so comfort is also paramount.
The cheap stuff doesn't work that well.
A good compromise between price and quality are SteelSeries Arctis Pro Gaming Headsets – they're marketed for communication in video games and seem to sound fine. My only complaint is that the volume control is very sensitive, and it's easy to bump when you didn't mean to.
Video
If you're remote, it's especially important to do video calls – it lets people see your facial expressions, and in large conference calls it helps people learn to distinguish your voice from others.
Internet
I try to avoid wi-fi whenever possible. For development work it is fine, but for meetings it's atrocious – you'll get tons of dropped audio and video.
GoToMeeting video calls also seem to work much better than slack.
You likely won't max out Gigiabit ethernet. You are limited by the bandwidth of a destination server, as well as your docking station connectors (these seem to max out around 300mbps). I've tried a few USB hubs, and found most seem mediocre. This one is my go-to for now – it lets me switch between a Macbook and a newish Ubuntu laptop that has USB-C.
I've been able to run Ethernet to my house by retrofitting existing coaxial cables using these cheap extenders and converter connectors.
Communication Tools
Communication is a huge change between a physical office presence and remote work. Some teams prefer more phone meetings, and some operate more asynchronously.
Slack
If you're a software developer, you likely use slack.
In an office, if you get stuck, you probably know someone you can drop in on for help. In a remote environment it can be valuable to join in interest groups with peers outside your company (e.g. I lurk in a Solr/Elasticsearch Group, AWS Philly and DataPhilly). These are also potential ways to find people getting together for lunch, and to stay in touch with past colleagues.
I'm in over a dozen Slack workspaces. I mute a lot of channels that interest me, so that I can still be tagged and catch up once in a while with minimal disruption.
Meetings
Without meetings and slack, no one can see where you are or what you're doing. Working remotely makes meetings your primary point of social interaction at work – It may be valuable to find a training on running a meeting effectively.
You don't get the chance encounters you'd have in an office. We use an app called "Donut" to pair people for one-off social conversations, which is a great way to meet people.
Visibility
Your work is less visible to your peers and management. The only way for people to rate your performance is to focus on outcomes, rather than process. This is especially true if they don't have access to the same communication channels (e.g. a private slack).
It's especially important to be proactive about giving people praise – if someone only interacts with you through code reviews, the relationship can feel entirely negative to them.
In the absence of clarity, it is easy to fill a story to match the facts. It is important to practice assuming good intent on the part of the people you work with.
Boundaries
You'll need to set boundaries around office space – it helps to have separate physical workspace in your home.
It helps to prove out your reliability – show up to meetings on time, and be proactive about alerting people when you're unavailable.
Benefits
Working from home has had some great benefits: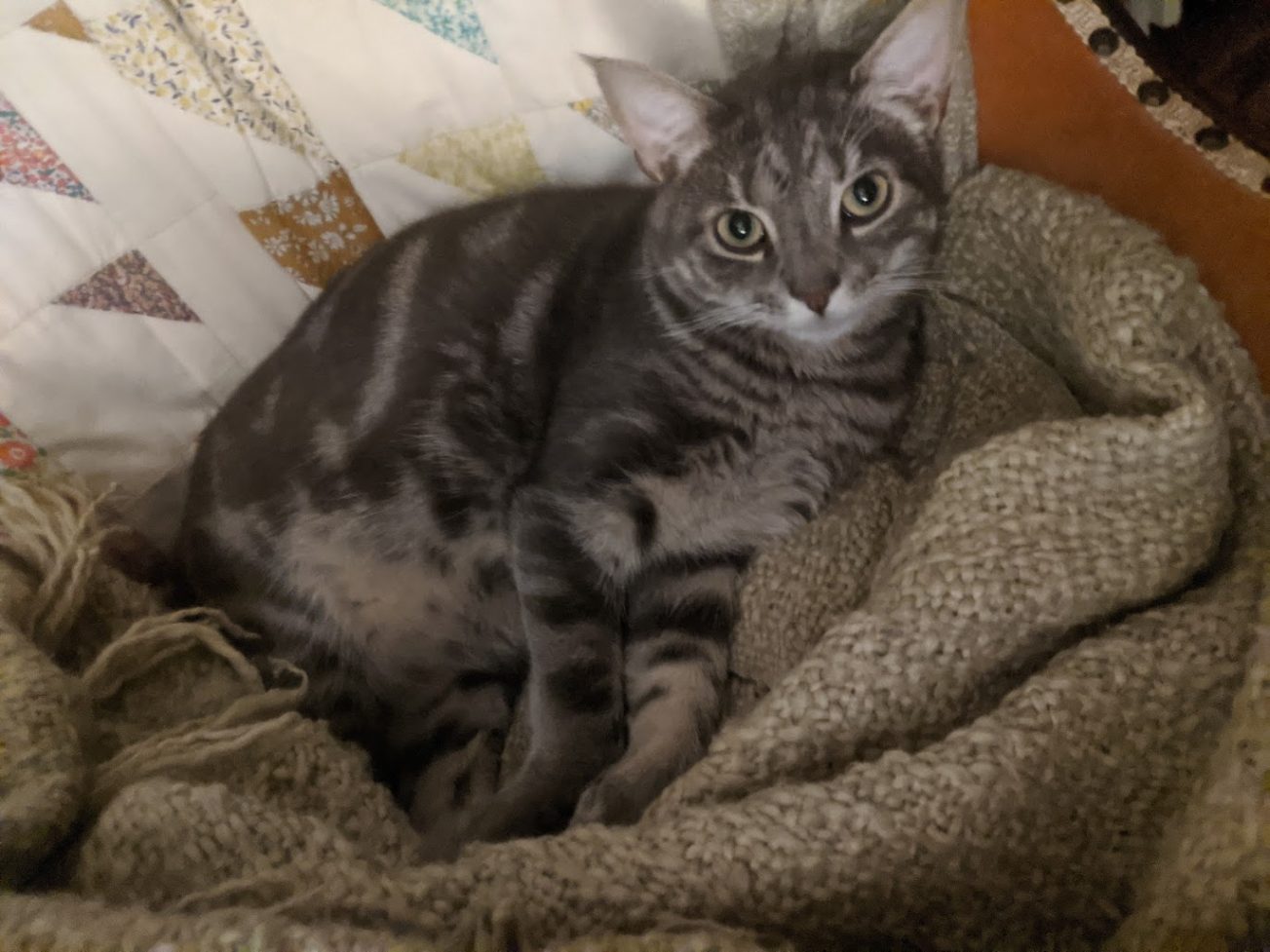 Working from home makes it easy to be flexible meeting contractors, and lets me pick up packages as soon as they arrive. I've enjoyed being able to have lunch with my family and pick kids up from the bus stop.
Having a cat in my office is fantastic, as is being able to go for a run during the day.